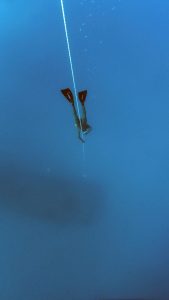 Celebrities enjoy taking some time off to visit the beach, explore tourist attractions, or take part in athletic activities while vacationing in exotic places. Water sports are a popular choice for many people and the rich and famous are no exception. One of the many things celebs enjoy is scuba diving. Scuba diving is a fun choice for everyone from non-experienced divers taking part in guided tours led by professionals to the most die-hard divers in the world. There are quite a few famous actors and actresses who are bonafide PADI divers — member of the Professional Association of Diving Instructors, the largest membership for recreational diving. We know you're wondering what celebrities like to scuba dive, so here's a brief list:
James Cameron – The accomplished film director loves to explore beneath the water's surface, which may help explain his talent for conveying complicated storylines on the water, such as Titanic.
Matthew McConaughey – This Oscar winner has been a longtime scuba enthusiast and is also a certified diver, one of his requirements for starring in the 2008 action-adventure movie Fool's Gold.
Nina Dobrev – Dobrev, of Vampire Diaries fame, got hooked on the diving scene and decided to take this fun activity rather seriously, and snagged her PADI certification while on holiday in Bora Bora.
Jessica Alba – The actress, mother and entrepreneur has been known to start in her share of water-themed films. Alba grew up in the water and is a proud PADI diver; she's even graced the cover of Scuba Diving magazine!
Prince William and Kate Middleton – Among the many things the Royal Family is known for, you probably didn't know scuba diving is one of their favorite pastimes. The Prince is known to enjoy a dive when vacationing from his royal duties, and the Duchess has since joined in the fun.